The world of eCommerce is nothing less than a battlefield where innovative ideas and creativity are the biggest guns in your arsenal. This is a Magento case study about Thomas Thrainer, an online LED retailer from Europe who dreams to make money-saving and environmental friendly LED technology accessible to every private household.
An Overview of Thomas and his LED retail business:
For more than a decade Innovate and Isolichit had been the first names when it comes to user-friendly and cost-effective LED retailers in Austria. As of now, these websites provide the widest range of LED-based lighting with more than 2500 products listed live and ready to be delivered at your doorstep.
And the man behind both these websites' success is none other than Thomas Thrainer – a small businessman with big dreams from Austria.
Everything started 13 years ago
Back in 2008 Thomas Thrainer, a small businessman from Austria decided to transform his offline retail business online. He created 2 online websites Innovate and Isolicht for the sole purpose of selling LED based lights. A lot of effort was given to making the business stand and thrived in the eCommerce world. Since then the website business grew and made its name.
Thomas became one of the top online retail businesses in the region specializing in cost-effective and electricity-saving LED technology products. Since the first decade of the 21st century was the inception of the internet and eCommerce, it was comparatively easier to make a name as the local eCommerce retailer.
Have a look at the two websites on which this Magento case study is based upon:
Innovate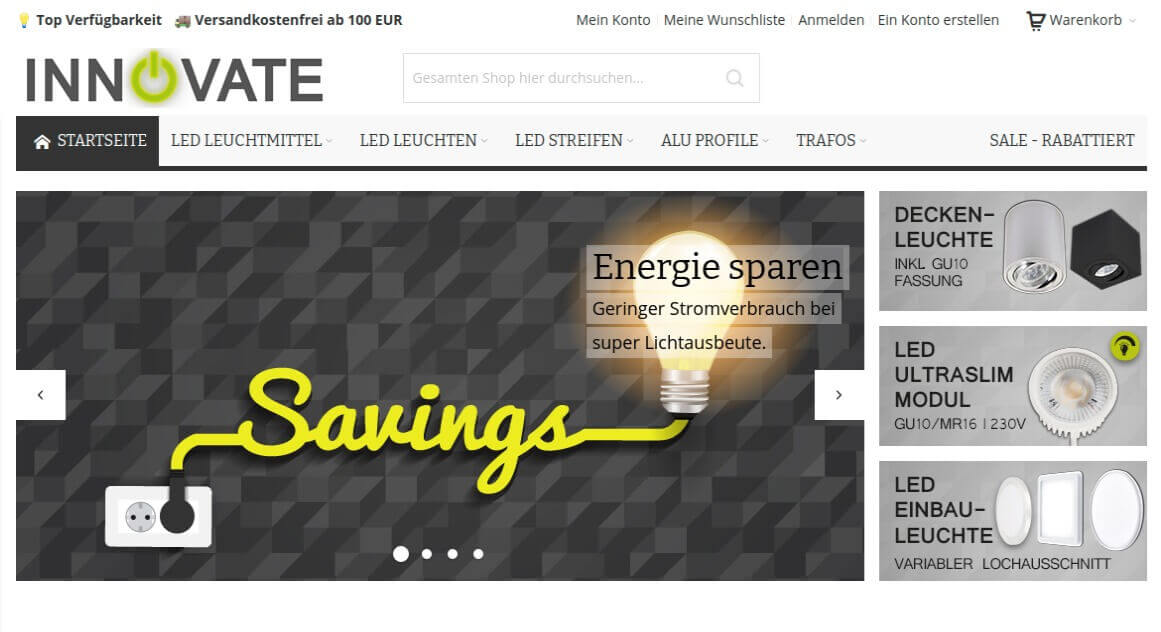 Isolichit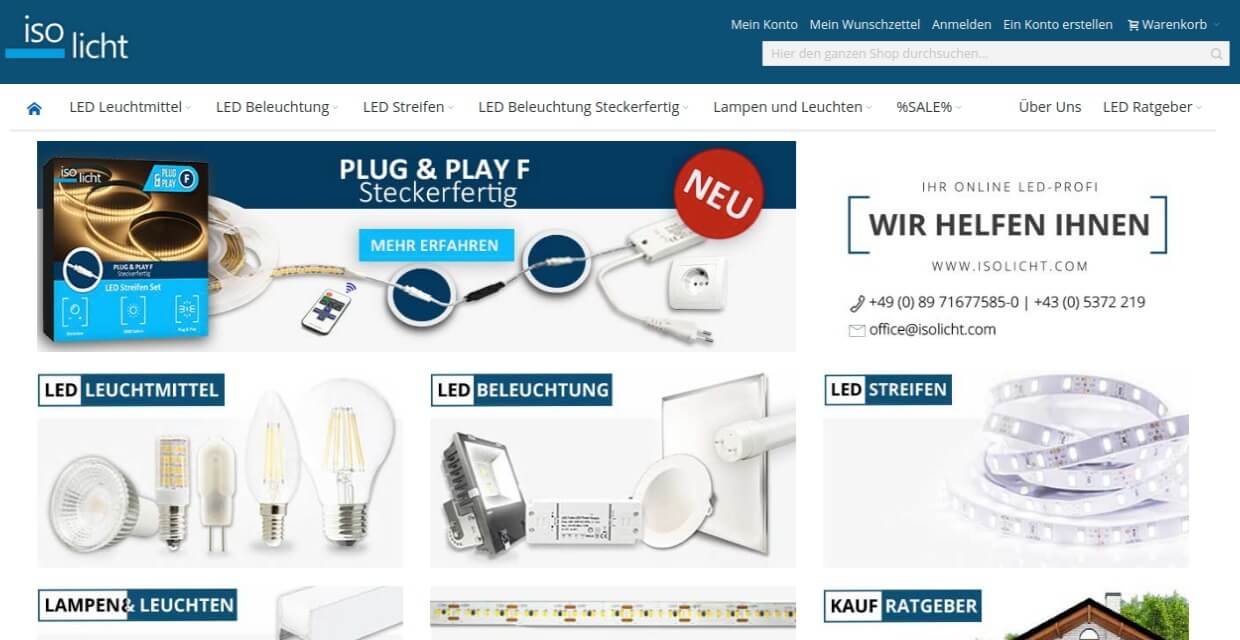 Things don't last for LONG, especially the ones where there are several challenges involved.
The Problem:
After a decade of smooth functioning, Thomas started to notice that the overall growth became stagnant. Although he has achieved considerable regular customers, the increase in the number of new customers was gridlocked.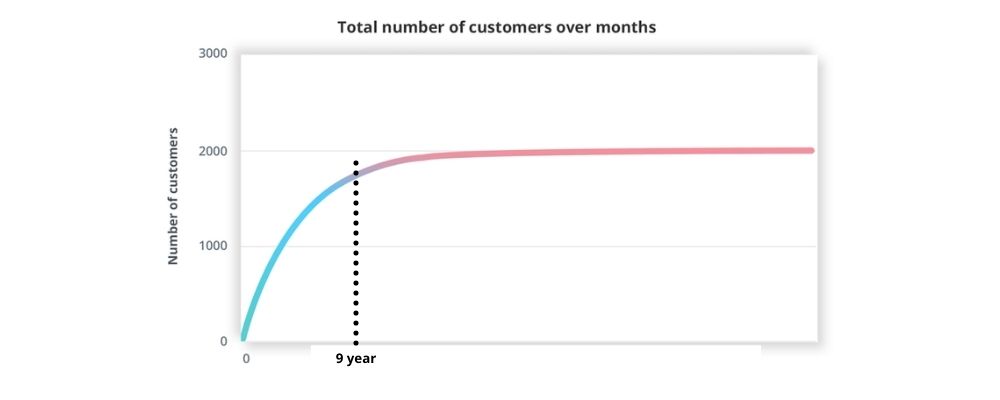 Thomas became worried and started looking for a solution to this uninvited problem. After a few analyses and discussions with fellow sellers, Thomas came to the conclusion that the time has come to think BIG. It's time to take his products from the regional and local audience to a global audience. This simply means migrating his stores from omnichannel to multichannel.
Now comes the most important part of this Magento case study of Thomas –
Choosing the Ideal Channel:
In August 2019, Thomas did a lot of research on the pros of selling on multiple channels. He prepared a side by side comparison of Omnichannel vs Multichannel selling and found the multichannel approach ideal for his business. All the minor doubts he had were eradicated and he made up his mind to take his products on multiple channels.
But the first and very important big decision that he has to take was choosing the best channels ie. the top marketplaces where he can sell the LED.
He made a list of many marketplaces that suited his niche and after days of brainstorming, he decided on 2 marketplaces – Amazon and eBay.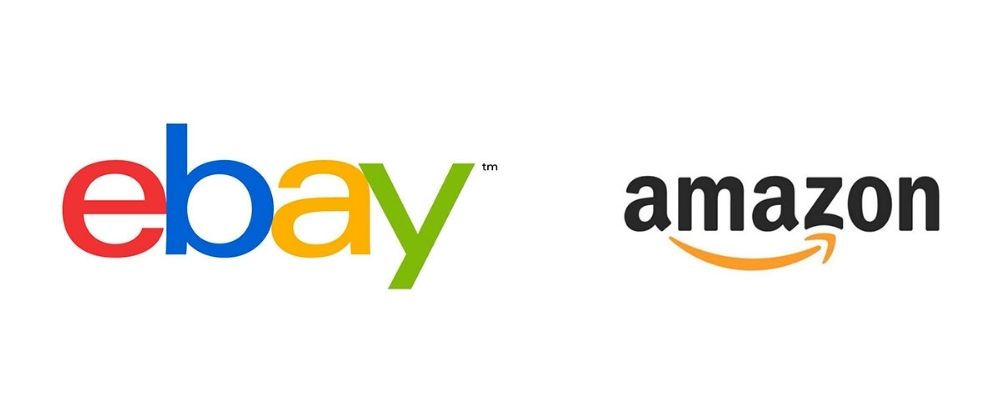 The search for the best multi-channel integration began:
After the marketplaces were finalised, without wasting any time Thomas searched for the Best Multichannel Marketplace Integration For Magento and he found CedCommerce.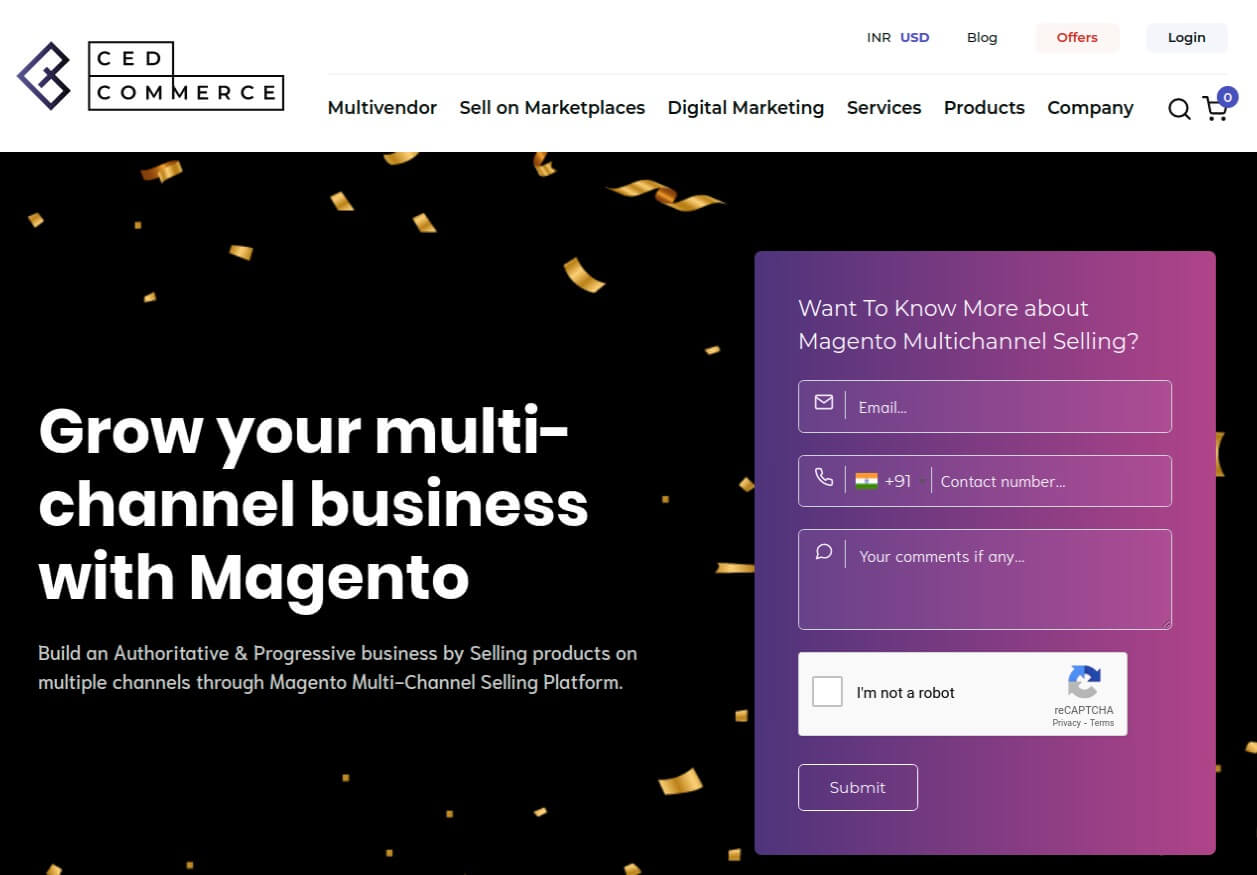 Thomas started working with the CedCommerce Multichannel Integration team in August 2019. His initial point of contact was Lisa Smith, the business development manager, who inquired about Thomas's details and expectations. He also told the marketplaces on which he wishes to list and sell products. Ms Lisa made a list of all his demands and made aware of the activities/process that'll help him build a perfect online presence on the aforementioned marketplaces.
Thomas was added to a skype group. He received a bunch of links to the Product page(s) containing all the details, proper user guide/documentations, explainer videos, and the pricing plan. Thomas also looked up the other alternatives to compare the features, services, pricing and found CedCommerce as the best multichannel integration for Magento as per his requirements.
As soon as Thomas gave the green light he was introduced to the core development team lead by Mr Deepak Gupta. Looking at his requirements and timeframe, 4 dedicated Magento developers were assigned to carry forward with Mr Thomas's project.
For Amazon – Anjali and Harshit
For eBay – Vivek and Aqsa
The initial demands were:
Listing all the products from the store to Amazon and eBay
Creating a centralised platform to manage orders for his store and marketplace(s).
Creating a real time synchronisation that balances figures on all ends.
Are you enjoying this Magento case study? For more case studies like this – click here.
The Solution:
The Magento Multichannel development team began with the project. Initially, there were a few hiccups since there were 2 websites (Innovate and Isolicht ) where the products were listed. Initially, the testing began with 10 SKUs which were made available on Amazon. Once the testing phase was completed, it was all a downhill ride. It didn't take long for team CedCommerce to successfully list all the products on both Amazon and eBay marketplace. Thanks to the bulk product management which made it so simple to upload 10000 SKUs in a single go.
After closely working with CedCommerce for 2 weeks, Thomas got his big break on 12 September when he received a fully functional Amazon and eBay Magento 2 Integration panel.
He received a centralised dashboard that allowed him to manage orders from Amazon, eBay and both his stores.
Moreover, perfect real-time sync was established between all the platforms making it error-free.
Thanks for sticking with us so far. Now we move to the part where our ongoing Magento case study becomes interesting.
The Result
In a short span of one week, a surge was noticed in the number of orders received. Through these initial figures, the good news was that the difficult part was over. The much-awaited positive response was finally observed.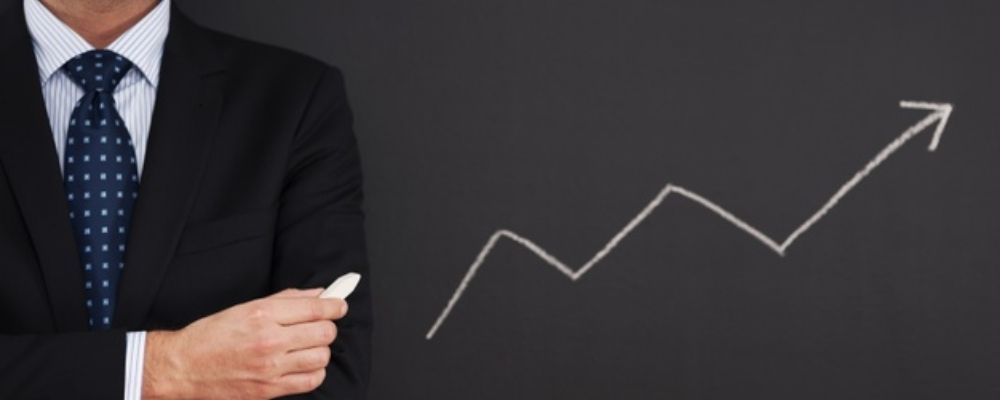 Thomas took a breath of relief since his major concern seems to be getting eradicated.
For around a month the sales kept on increasing day by day. The Integration team of CedCommerce worked along with Thomas to implement some new marketplace strategies.
October arrived.
The month of October (in fact the last quarter) is quite famous for online shopping as there are multiple eCommerce events such as Black Friday, Thanksgiving, Cyber Monday and 1212.
This month came as a blessing for Thomas Thraniner since his sales coming from Amazon and eBay skyrocketed.
There was a massive 300% increase in the received order such that even Thomas could not predict.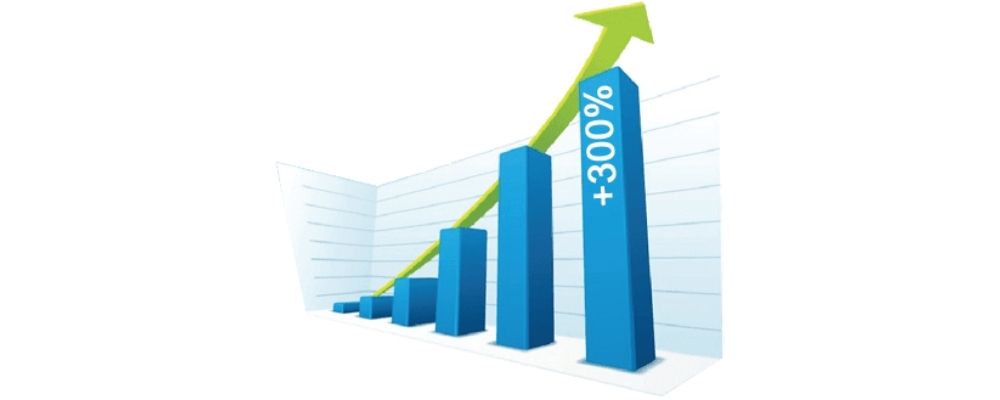 The sales hit so hard that it almost wiped out the entire inventory.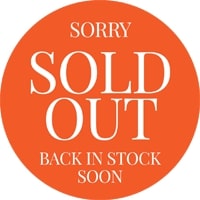 Thomas was glad about the results and hoped to switch the gears of his selling campaign. Since the demand was so high, he had to work on the supply part, which means expansion of inventory. He noticed that there were certain complications in his Magento panel which may cause hindrance in his progress.
He again went to his trusted Magento specialist with these additional requirements such as:
Customisations in the design of Product pages on his website
Modifications in the Category pages as per the latest trends
Optimisation of the Checkout page
Personalised Customisation in Multichannel Extension
Various Bugs fix on Site.
Multiple Third-party Extension Installation such as one step checkout by Amasty.
Team CedCommerce being the official channel integration partners of Magento understood all the pain points faced by Thomas and assigned 2 additional developers Mohd Shahbaaz and Harshit to work on these requests.
One by one all these problems were removed.
Thomas says – "We had many tasks and requests that were solved by CED developers – Harshit, Brayden, and Mohd."
Finally, Thomas got all he ever wished for – A perfect multichannel selling solution and service. His fully functional website was now reinforced to sustain a bulky challenge.
Thomas also stated –
"
I'm pretty happy with the job!
All problems I had were fixed and additional requests were added!
Great!
"
What Lies Ahead:
It was a bunch of smart and timely decisions that made it possible for Thomas to build and dominate for more than a decade in such a competitive eCommerce arena. As of now Innovate and Isolicht are one of the most trusted online LED retailers in Europe with the widest variety of more than 2500 products listed and sold live.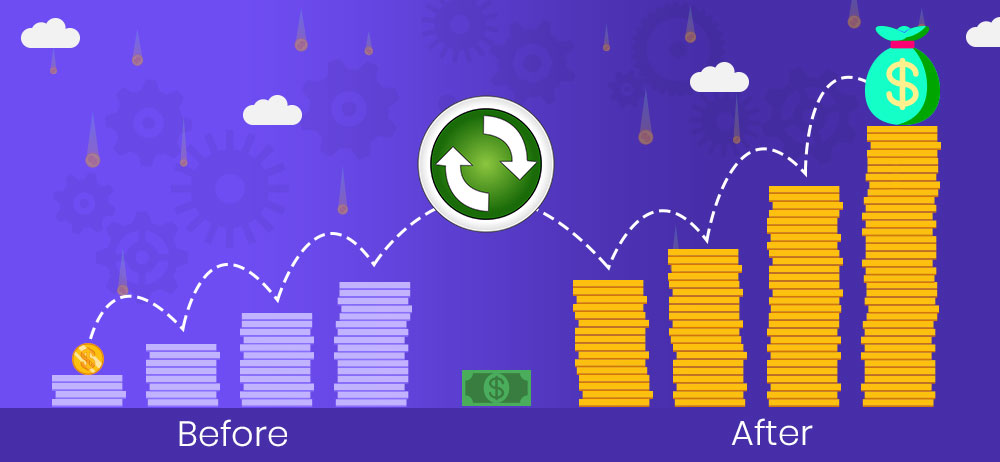 But Thomas wants more.
Now he is now eyeing for global dominance by adding a few more marketplace to his selling campaign. He has nothing to worry now since he has his trusted multichannel advisor – CedCommerce to make his dreams turn to reality
That was the Magento case study of Thomas. Now, let's ascend to the final words.
Bottom Line:
Thomas has now achieved a stable and progressive selling campaign by moving his Magento based store to multichannel selling. The major advantages of doing so were that his stagnant selling campaign got a second chance to thrive and expand its wings. One thing that made a huge difference was choosing an ideal multichannel selling solution for a Magento store and luckily Thomas chose wisely.
The lesson to remember from this Magento case study is – Thomas Thranier recognised the power of selling on multiple marketplaces and successfully steered this as an opportunity to reach a wider audience.
The post Magento Case Study: Thomas and his LED store takes Sales to the Next Level with Multichannel Integration by CedCommerce appeared first on CedCommerce Blog.