Festive seasons bring excellent opportunities for sellers, as they give a chance to break records, to reach more shoppers, to channelize their potential, and to set a new example among other competitors — well, to achieve all of this planning is the most essential part.
The complete selling process is vital. Therefore as a seller, you have to look for what your buyers need and how you can provide it. Along with this, the buyers now want a hassle-free shopping experience. Meanwhile, to increase sales, it is evident that you gather more new customers while holding the old, and encouraging them to buy more.
OnBuy, one of the most prominent and established online marketplace aims to encourage online sellers based anywhere in the world. It is a flexible and affordable eCommerce platform for businesses of all sizes. While OnBuy is expanding in 140 countries, it is evident that you have an excellent opportunity to grow your eCommerce business globally. OnBuy has 25,000,000+ products, 8,000,000+ buyers,5000+ sellers and is multiplying. Isn't this enough to start selling on OnBuy and grab multiple benefits. Learn how you can do so.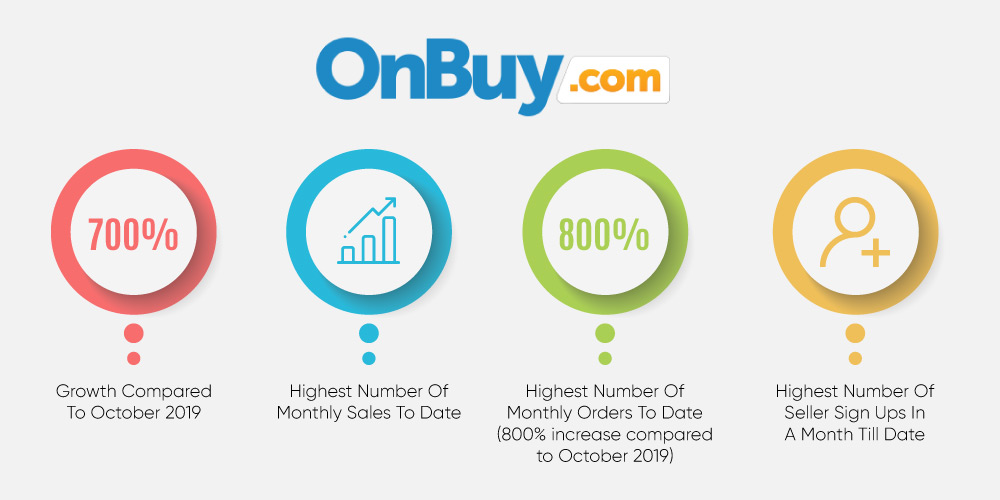 Boost your sales during this festive season on OnBuy
Understand Buyer's mind
Think like a customer, when you go to shop what you look for, actually you don't look for a particular product, you look for the future results from them. In simpler words you buy benefits. List your ideal customers and make your mind about which products these customers will purchase the most and why. Plan accordingly.
Develop a Good Competition
Ensure your customer with benefits; let them know why you are best. Let your customers enjoy full benefits, services, and products they buy from you so that they will revert to you again and again. Your selling process, and marketing tactics, make you competitive and decide your success.
Promote Your store
With the cutting-edge technology and social media, promotions are not a hectic task. But advertisements are essential and no one can deny this; the more correct and factual information you share, the more chances arises to grab potential customers.
Identify the problem and find a solution
If your customers face any problem find the solutions as soon as possible and ensure your customers with a smooth shopping experience. To gain the trust of your shoppers, you have to clarify their doubts and queries in any way possible.
100 E-mails
Give a try to the 100 e-mails method. Reach 100 customers at a time; it will help you extend your reach in less time. Try to make rich contacts and nurture them through the sales funnel. Do not push them to make sales at the very start. If you manage to create good leads, you will have excellent opportunities to convert them further into sales.
Choose Right Price
Good market research with your competitors, marketplaces, and stores around you will help you determine your product's right price. Make sure you price the product correctly in accordance with its services.If your product is delivering high services, you can mark the high price.
Some free things for potential customers
Potential customers are more likely to buy your products, and if you give them a preview to try out, chances become high that they will buy it. Create useful content, shoot a video, plan a surprise; your customers will love this.
Clear Sales Message
Your product benefits should be clear in your messages. Make sure it should be presented to customers what your products are going to offer. Be specific. If a product has multiple benefits, create different messages for different customers. Make your messages relatable.
Well, it is clear from the above tips that what can go in your favor. Also, OnBuy has a great feature, Boost, which is designed to gain more exposure, improve visibility, and place their listings.
CedCommerce helps you to sell on OnBuy with Ease
It's undoubtedly a great deal to boost your stores at festive seasons, but managing everything will become a headache. Well here are the solutions to help you integrate your stores with the marketplace, making the entire selling process smooth. If your preferred choice of framework is MagentoWooCommerceShopifyOpenCartPrestashopthen CedCommerce is always ready to assist you in your selling process.
CedCommerce provides integrations to make your business easier. We provide you the ease of managing your products on one centralised platform and list on OnBuy straight from your online stores.
Features of CedCommerce's OnBuy Integrations –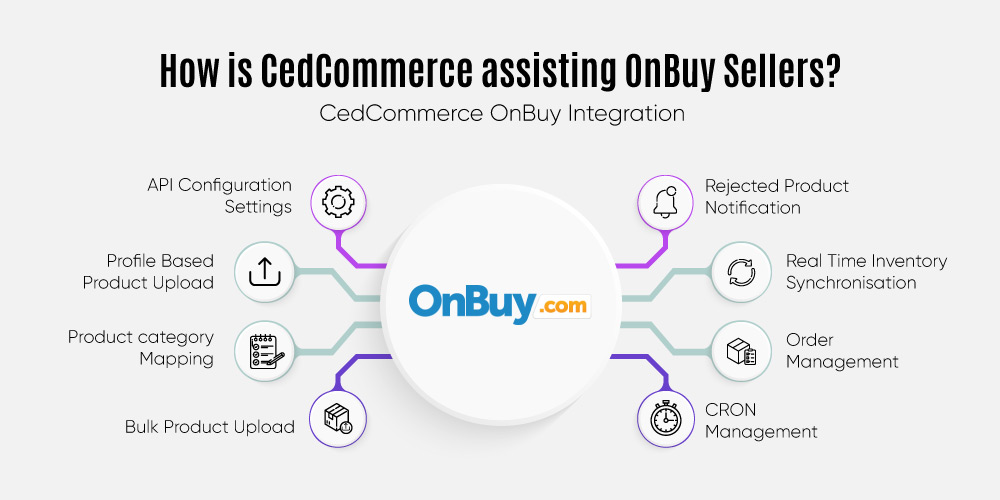 API Configuration Setting – The app enables end to end configuration and establishes a relationship between your shop and OnBuy.
Profile based product upload – You can create profiles and map the products to the assigned profile.
Product Category mapping – The category mapping feature can be used to map store categories to the appropriate OnBuy category.
Bulk Product Upload – With the bulk upload feature you can upload any number of products at any time with just one tap.
Rejected Product Notification – For your ease of update,if any product gets rejected on OnBuy you will get immediate notification via email of the error.
Inventory Synchronization – The complete product information like listing details and pricing gets automatically synchronized between your store and OnBuy.
Order Management – When any order is placed on OnBuy, the app will automatically create it on your store to help you manage the orders from a centralized location.  
Cron Management – The orders and inventory gets automated and synchronised through the Cron system in real time.
Notifications – The app keeps you notified regarding everything related to orders, stock or rejected items so that you remain up to date.
The above mentioned features will let you manage your time and store efficiently.
OnBuy is the only marketplace in the UK,with an immediate payments system with PayPal. Just by creating your PayPal business account and connecting it with an OnBuy seller account, you immediately get paid by PayPal on the item dispatch. OnBuy has a great team that is always ready to help you. If you follow these last minute tips that are mentioned above, it'll surely serve a significant boost for your business in terms of sales and reach this festive season.
Plan, Create, and Execute, and the results will be excellent! All the best for the coming festivals.
The post Last minute tips to sell on OnBuy this festive season with CedCommerce appeared first on CedCommerce Blog.