Celebrating Her every day of the year is what CedCommerce believes in. The goal of this organization has always been to empower brands, support businesses, and revolutionize the eCommerce industry. Even more so, for those who need that extra support to overcome the challenges of the Market, CedCommerce takes a vested interest and does more than possible.
This International Women's Day, we celebrate thousands of Womenpreneurs who are out there making a difference in the global economy. And along with them, we feel extremely proud of being a part of the success of these incredible women who have chosen CedCommerce as partners in their endeavor. So come Celebrate International Woman's Day 2021 with CedCommerce through these inspiring, graceful, and remarkable stories.
Stories to be Told…
From being a single parent of three kids to a business expert, CedCommerce has nothing but respect and admiration for these incredibly smart, inspiring, and resilient women from all spectrums of not just the industry but life in general. Enabling these capable women in scaling their businesses online, transforming to online business from physical retail, and going multi-channel, there is no limit to the assistance from CedCommerce.
But what is more important here is how we understand the challenges in the market which stand in the way of these Womenpreneurs. Thus, here is our tribute to the world of eCommerce, in the way we boost these smart, intelligent, and savvy women in running their businesses frictionlessly.
"As someone who has a strong mother, incredibly intelligent wife, and a precious as well as outspoken daughter, I understand the power God has rested in Women. Working with a large number of women employees has only strengthened my faith and admiration for Women.

I stand with all those who have overcome the evils out there, the misogyny, the disparity, the chauvinism, and worked hard to stand independent. As well as I extend my hand towards those who need it the most as the world has treated them so badly that they find it hard to come out of the agony.

I too choose to challenge anyone who lacks faith in the Divinity within Women."

– Abhishek Jaiswal, Co-founder, and CEO of CedCommerce.
Understanding the Weak Spots in Business: Jamilia's Cara Glow
Leadership is more about identifying the flaws and immediately coming up with a solution. A good solution at the right time can make all the difference.
Jamilia, the owner of Cara Glow is of the view that being a female leader it is important that you should be able to understand the weak links and then do something about it.
She says that it was CedCommerce that helped her out with the brand enhancement, which earlier required a little more attention.
"One of those weak links within my business was Advertising and inability to target a wide audience", says Jamiliathe owner of Cara Glow.
Among many challenges, the technical know-how and lack of intelligent strategies lead to business failure. An established business is essentially the one that is well known, the one that is recognizable and has a healthy flow of traffic.
Getting on board with tools and media that will bring forth your business for people, addressing the vast audience that is the best match for your products and services is a decision that marks as a qualification of a smart business person. Allocating resources to advertising calls for a tough strategy. And as they say, women are best at managing resources.
Coming in touch with CedCommerce, gave the support Jamilia needed in only understanding the importance of different forms of marketing and advertising. The management of resources, onboarding the plans, and running a successful business to actually make those marketing strategies effective was all Jamilia.
So here's to Knowledge and Discovery with CedCommerce!
Scaling Up Business in light of Progress: Leticia Segura from Adamma's Notions
A business that has been running since 2007, only recently took the leap of multi-channel selling with CedCommerce. Ever since they have been enjoying immense success on multiple marketplaces, and we couldn't be more proud of this brilliant soft-spoken woman who managed to turn around her entire business only to enjoy plenty of sales and victory.
Leticia Segurathe owner of Adamma's Notions tells us about her journey, " I have had my business since 2007, and only recently we were able to start selling on Walmart US, and Walmart Canada, Etsy and Wish, and our business has grown immensely, and thanks to CedCommerce."
She is all excited as she talks about CedCommerce's role in her business and how the team partnered with her to empower a woman-owned brand. Her company started as a Class Project, and she mostly sold on eBay, but by 2012, she decided to open up her online store. She loves what she does and believes in bringing the best quality products at the most affordable prices.
Breaking the norms, and bringing newer strategies to scale up the business, was a decision Leticia made that helped her increase sales dramatically. Going from selling on one single channel for such a long time to selling on multiple platforms takes up a lot of resources, responsibility, and hard work.
We couldn't be more proud of Leticia who displayed such strength and made it through. Her challenges included a wide range of difficulties. Maintaining inventories on multiple platforms, handling SEO optimized data across these platforms, creating feeds that oblige with these platforms and their guidelines, and so much more.
With all her excitement, one couldn't help but feel hopeful.
And on that note, here's to Success and Joy with CedCommerce!
Support can make all the difference: Valerie of Thingz Necessary
Having the smallest amount of support can bring confidence and assurance to anyone. Valerie, herself believes in offering top-notch support 24×7 to her clients and appreciates CedCommerce for offering elaborate one-of-a-kind support to all their clients.
"Their customer service is unmatched, they are available 24×7 to help with any issues, they have great communication, they keep you up to date on everything, and I literally feel like they have been a part of my team", says Valeriethe owner of Thingz Necessary while talking about CedCommerce.
While good support in terms of technical and business strategies, major challenges can be won over. Most of the women in the field of eCommerce find it difficult to find support and technical know-how which leads to failed management.
These requirements come with their own struggles. Affordable support and services, which cover all aspects of your business are rare in the market. Without intelligent strategies, the resources drain out without effective results.
CedCommerce stands with these businesses and pledges to help them through and through.
With that here's to Support and Empowerment with CedCommerce!
Overcoming Difficulties and Establishing Foundations: Mary Chucks of Mary's Online Shopping
Running a business for your family and their needs, their comfort, and their future is an unparalleled ambition. We have women who stand for their families, look after their kids, and give their entirety to raising the children right. Meanwhile, they are the sole earner and keep up with the jobs as well as the kids.
"I am a proud single mom of three, and I am an eCommerce mom as well. It was very tough for me to set my own business, and to set up my own online store with my daily schedule with the kids. I am also doing a double degree at the uni, and I also have a home to run" Mary of Mary's Online Shopping shares with CedCommerce, with definite pride and definite calm on her face.
And that's about it, isn't it? When you are a woman and you have a family, and you are a good mom, when do you have time to run a business and run it successfully?
There is your answer right there, You are a Woman. Multi-tasking, managing everything at once and doing it with all the grace and joy it deserves.
The inner strength possessed by these incredibly amazing women beats any stereotype the world sets against them. Mary's Online Shopping, through all the struggles, expanded to eBay, as a result of Mary's extensive research and decision-making expertise. CedCommerce, beyond that, simplified things for her and helped her save time. CedCommerce stood beside Mary, at a time and helped her in resolutions instantly.
With all of that, Mary was well on her way to becoming a great mom and a superwoman.
On that note, here's to Family and Foundations with CedCommerce!
A History of Embossing Womenpreneur at CedCommerce
CedCommerce has been celebrating women for years now. In 2020, we got lucky to be a part of these splendidly powerful women who overcame probably the worst side of society and came out of their vulnerabilities.
Michelle, a United States veteran shared her outstanding story of fighting for women in need facing physical or mental health trauma and emboldening them enough to achieve their dreams.
Her powerful message "You can have all the dreams that you want, by establishing the vision of identifying everything needed to achieve your goals. Be bold, be persistent, follow your heart, be true to your vision, be true to your mission, and do not compromise" still sits with us and we do our best to further spread it out.
A victim of domestic violence and ignorance from someone she trusted, her boyfriend, who left her bleeding through miscarriage, Nadean Barton has a special place in our hearts. A US Navy veteran, and currently the owner of Can a Girl Catch a Break Shop, turned her tragedies into true victory.
She denied the tragedy to take over her life and face her vulnerabilities head-on. With the help of her friend, another strong independent woman, she looked forward, worked hard, and made a name for herself.
Yvette, a mother, as well as a grandmother, breaks the stereotypes. In the age when most people think of settling down, she wants to create a legacy for her children and their children. She looks into the Bible for strength and hope. Her message, "Face it until you make it!" moves us and we put it to use, men or women alike.
Behind the Screens too, CedCommerce celebrates Her!
CedCommerce, a team of 600+ employees, has 200+ women team members. But the most amazing thing about CedCommerce is, men or women, it does not affect a thing. CedCommerce stands for true equality.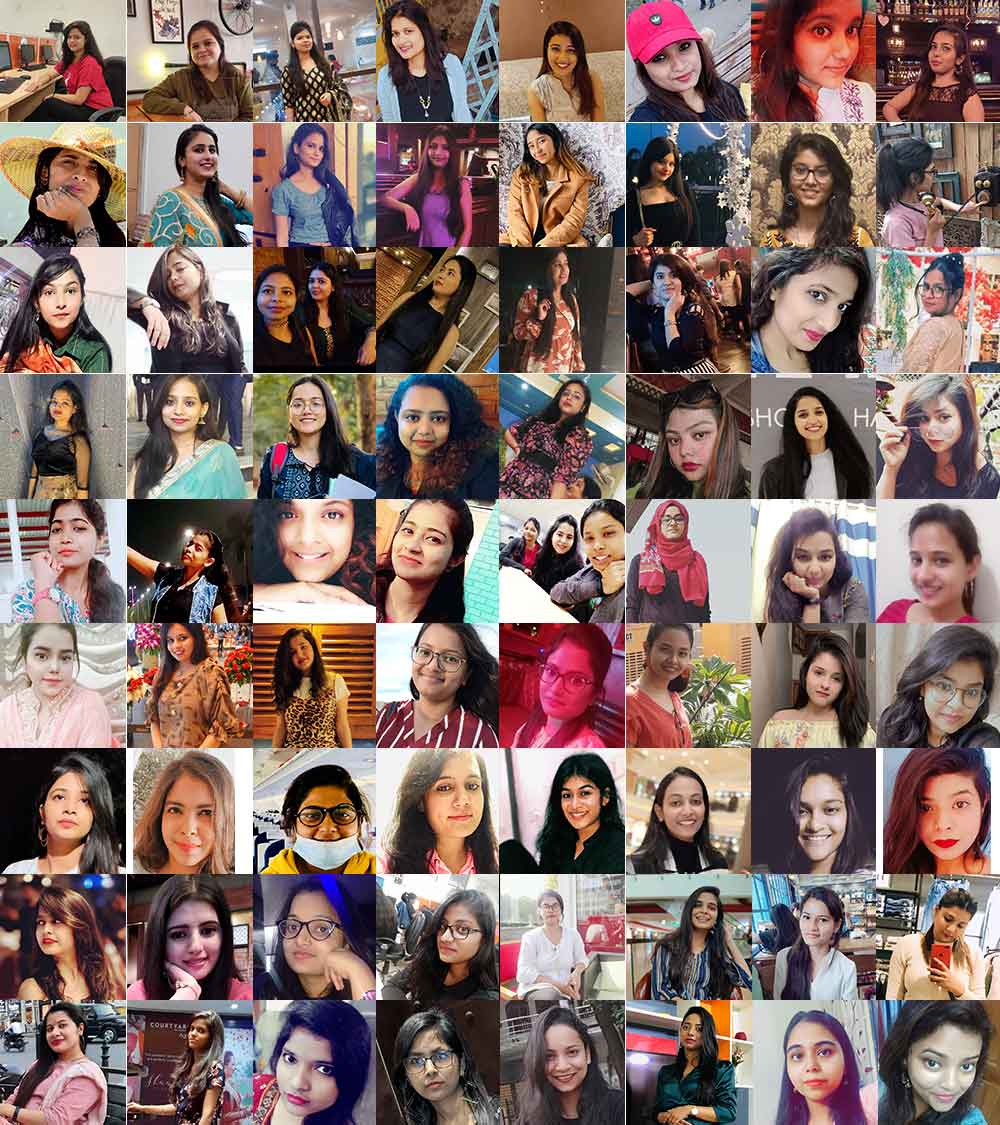 Every single woman is treated with respect and there are absolutely no biases that can lead to a hindrance in the success of these women.
Safety is a top priority when it comes to female employees, but all of these are just the tip of the berg.
CedCommerce empowers women all across India, providing them with opportunities to build their careers, become independent, make a living and enjoy every day of their lives.
From personal issues to health, women are covered and protected. Equal chances of becoming leaders, running teams, and managing projects are given with a massive opportunity to learn and earn expertise.
With these women, CedCommerce always stands and chooses to challenge every single bias.
The post #ChooseToChallenge with CedCommerce: Empowering Women appeared first on CedCommerce Blog.