Portland Oregon[June 1, 2021]- CedCommerce has revealed its latest Magento Seller Integration, which is designed to assist sellers in growing their businesses online. CedCommerce is ecstatic to be able to give Magento merchants a full-fledged integration that enables them to sell on the Otto marketplace directly from the Magento Store. With the addition of yet another Magento product, the company is building on its history of bringing unique dimensions to the eCommerce industry.
Mr. Abhsihek Jaiswal, Founder at CedCommerce comments on this new product launch that "Magento experts and retailers from all over the world can now easily handle their selling processes and increase their product reach on OTTO to a global audience. The OTTO Magento integration will enable sellers to update and improve their businesses while also setting new standards. Auto-synchronization, Profile-based Product Upload and several other features are available to help you sell more on OTTO. "
Connect your Magento stores to OTTO for a complete selling solution that will help you grow your company. OTTO is a marketplace for apparel, sports, furniture, and other products. Selling these items on OTTO is the ideal way to increase visibility. You can start growing your company on your own terms by selling through OTTO with this integration, which keeps you competitive by maximising your sales by smart selling process management.
To purchase the OTTO Magento 2 Integration by CedCommerce, click here.
Features of OTTO Magento 2 Integration-
Bulk Product Upload: It allows sellers to upload products in bulk with only one click, eliminating the need to manually upload products one at a time and allowing them to concentrate more on sales.
Multi-account Management: It provides sellers to manage multiple OTTO accounts easily. This feature provides a one-stop sales management that makes multi-selling tasks easy and flexible through a single admin panel.
Auto Synchronisation: This extension automatically synchronises the products, orders, and inventory efficiently in real-time at regular intervals of time between the Magento admin panel and OTTO marketplace.
Notifications Update: Instant notifications via email are sent to the seller if there is a change in product price, quantity, product title, or product description. The notifications are also sent whenever a new order is created.
Automated Shipment: The automatic shipment makes sellers shipping tasks easier and more smooth to sell on OTTO. This feature is inbuilt in this OTTO Magento extension that makes the shipment process hassle-free.
Also Read: Top European Marketplaces Along with OTTO to Maximize Your Sales
Additional Features by CedCommerce: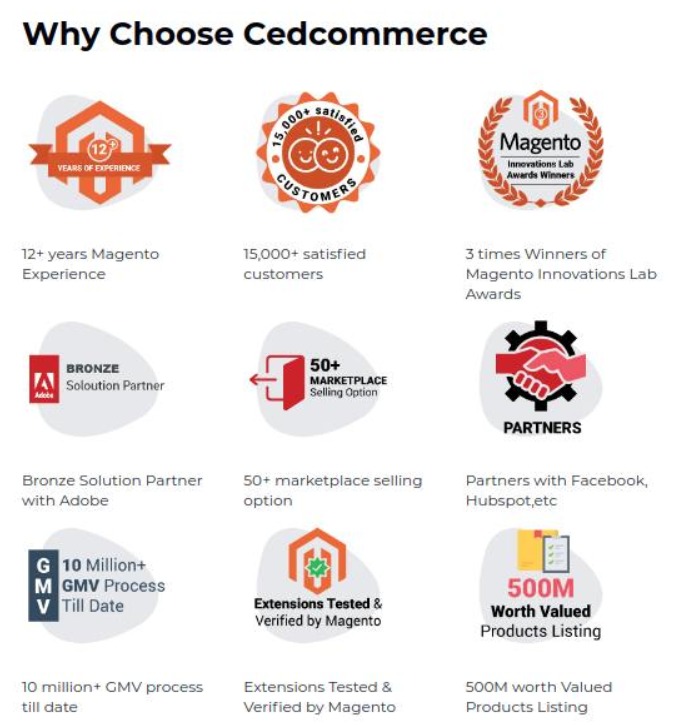 About CedCommerce-
CedCommerce, a leading e-commerce service provider, was established in 2010. It is an ISO accredited organisation. It aids the retailer's business by providing high specialisation in services such as Web creation, open-source development, SEO website design, theme development, mobile apps, and excellent support. With 10,000+ happy buyers, CedCommerce has always been the frontrunner, assisting a vast number of aspiring sellers in spreading their business globally.
The post CedCommerce Announces New Magento Extension for Otto Sellers: Otto Magento 2 Integration appeared first on CedCommerce Blog.